Select the bar(s) you want to define as compression bar(s).
Click on .
Select 'Function' next to 'Nx' and click on .
Compression is negative, tension is positive. So define a function for which applies: if F<0 (= compression) then the bar can resist it (=fixed) and when if F>0 (= tension) the bar can't resist is (= free). But because 'Free' is the equivalent of 0kN, it's recommended to enter a very small value like 0.001kN. Calculating with 0kN migth give iteration problems.
Select the function for the other end of the bar.
Set the bending moment My' and Mz' free.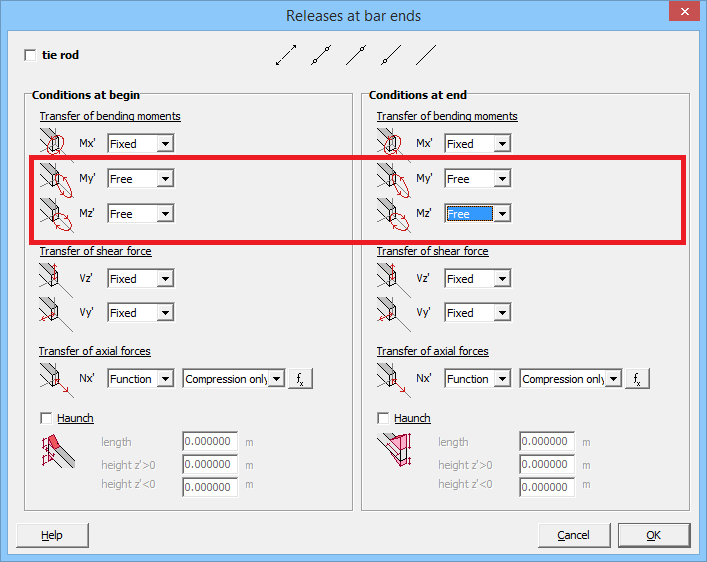 Note:
The countarpart of a compression bar is a tie rod.