During the reinforcement calculation, you get the error:
Followed by: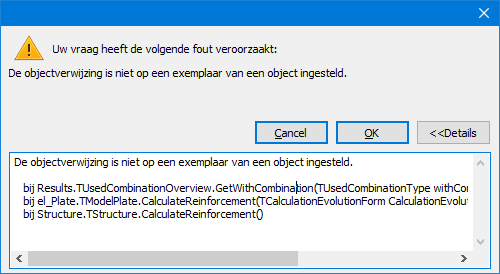 Solution 1
Verify the geometry of the model. Usually some points that are too close to each other, some lines are drawn above each other or some walls have a small inclination.
Solution 2
You can try to calculate the reinforcement in steps (for example: first the upper part then the lower part), but that doesn't take away the cause of the problem (= an error in the geometry).