When you try to modify/define a seismic action, you get the error: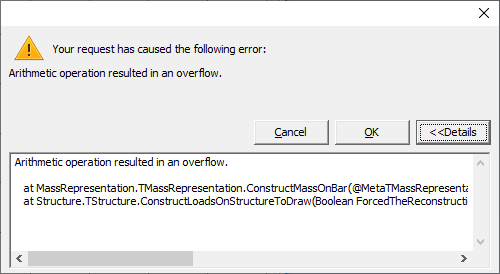 Solution
This error is caused by a corrupt definition of the seismic action.
Try to remove the seismic load group from the model. Close the model. Reopen the model and define the seismic load again.
If that doesn't help: close the model. Create an empty Diamonds-project. Import your model using the menu File > Import > Import Diamonds.